Recently, my wife and I realized we'd gotten date night as a married couple with small children all wrong.  Often we have a sitter come around 6pm, run out the door, and return slightly relaxed and somewhat recharged around 10pm.
There are so many great restaurants in Charleston this timeframe usually works for us.  However, we took a step back and analyzed it:
By leaving at 6pm, we're still managing the bulk of parenting responsibilities for that day. The sitter only has to hang out with the kids for about 90 minutes before bedtime and can chill for 2 to 3 more hours before we return.
Dinner and drinks are great, but I'd love to pick up some outdoor hobbies with my wife e.g. paddle-boarding, the beach, tennis, golf, etc. Then we can reward ourselves with a late lunch/early dinner. Note:  Anyone with two kids < 5 years-old knows the beach is anything but relaxing.
I'm an old man and like to be asleep by 10pm (Horizontal by 10 'HB10' is a lifestyle). The kids also don't care if we're out late and will be up at the crack of dawn.
Now that we've refined our dating skills we've gotten to enjoy favorite pastimes such as finishing an entire cup of coffee before it gets cold. Just this past week, we accomplished this at a Starbucks and without children scaling the walls I made an observation that provided career insight I might have missed otherwise.
Side note: my wife and I met at a Starbucks, so it holds a great memory for us.
On this evening, we went to the Starbucks at a Barnes and Noble and as we got in line to order dessert an exceptionally friendly barista greeted us. My wife, who never seems to remember coupons unless dessert is involved, placed her order using a BOGO cookie coupon as I patiently waited for the…
"Anything else?"
Me, "Yes, I'll take the triple chocolate brownie please."
He replied, "Are we saving money as B&N members?"  (Note:  What a great sales tactic.  Who wants to be the person who says, 'no, I'm a sucker and will be paying extra.  Thank you very much.'"
"Yes, we are."
A quick summary thus far:
This gentleman was a great ambassador for both B&N and Starbucks (only reiterating my undying passion for both).
It was clear he took pride in his work.
I thought the interaction was over, but a few minutes later he came around the counter and escorted an elderly gentleman to a series of tables hidden around the corner. He even carried the man's tray and helped sit down.
He then walked around to every table and asked how everything was and cleared plates as if we were at a restaurant.  I've never seen that happen before at a Starbucks. By the way, he was the only person working.  It wasn't super busy, but he easily could have sat behind the counter and stared at his phone like the typical robot walking around America.
A few days later…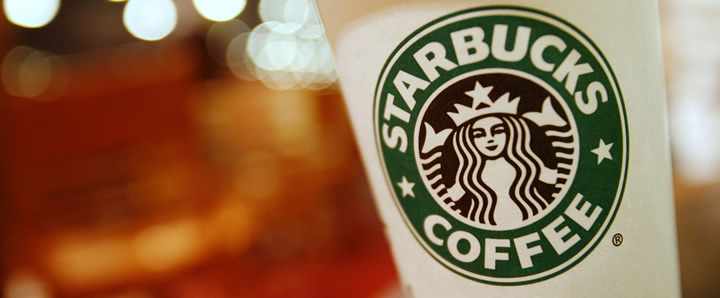 I walked into a Starbucks in New York City on my way to work.  As I picked up my coffee this is what I heard from the Starbucks barista, "I appreciate you."
Mind blown.
Simultaneously the song "I'll Make Love to You" by Boys II Men was playing in the background as if the experience couldn't get any more meta.
I walked into the office thinking…
Pour the coffee, Roast the beans
Kevin Johnson, your wish is my command (cause Howard Schultz stepped down again)
I submit to your six dollar Grande Mochas
I will do anything,
World-class Starbucks baristas, you need only ask
These two small yet impactful customer service experiences happened in two very different cities within days of each other and reiterated the little things matter and they go a long way. 
How does this apply to your career?  Here are four lessons from these two Starbucks baristas:
Aim to be world-class. Take pride in your work no matter the job.  Whatever you do, do it well!  I try to never take for granted I have a job, but like everyone – even the CEO's of the world, I'm expendable to some degree.
Bring Passion. Bring passion to your job.  Notice I said "bring."  Passion isn't a magical state that gets bestowed upon you, it's something you dredge up and exhibit, and it often happens after you become good at something.  Mike Rowe, the host of Dirty Jobs, talks in detail about this in an interview with Tim Ferris.  Where the mind goes, the heart will follow.
Exhibit Servant Leadership. The less you make your career about you, and the more you make it about serving others – the more successful you'll be.  I guarantee it.
Customer Service applies to ALL Jobs. Customer service doesn't just apply to retail jobs.  By taking time to think about who your customers are in life, you can then work to make lasting impacts on them through small and regular interactions.  Examples of customers could be your teammates, executives, cross-functional partners, the security guard in your lobby, administrate assistants, internal stakeholders, friends, and family.
Tactics are important, but it's worth reminding ourselves: the best way to have a fulfilling career is to be great at what you do. Work hard, take pride in yourself and a job well done.  Humbly emphasis serving others… consistently, and see what happens.
Thanks for reading,
JMars